More in the video presentation:

How to issue an offer in less than a minute

Creating additional user fields

Data import from external database
Are your customers waiting for their offer and time is running out?
Do complex calculations cause you headaches?

Don't delay – create your offers in TILIGO


Keep me up to date
with the latest info

Professional program to create offers

TILIGO is a universal application allowing you to rapidly create basic or complex commercial offers depending on your needs.

The program contains features to manage parts, goods, services or sets of these components as well as a database for suppliers and customers. Thanks to this we have the possibility to quickly create detailed calculations and generate offers in a friendly form to the customer. In case of an order we can generate a shopping list and an order to the suppliers from the same offer.

TILIGO can be installed as a single or multi user workstation version working within the network. 
PROGRAM VERSIONS
Choose the best version of TILIGO for you: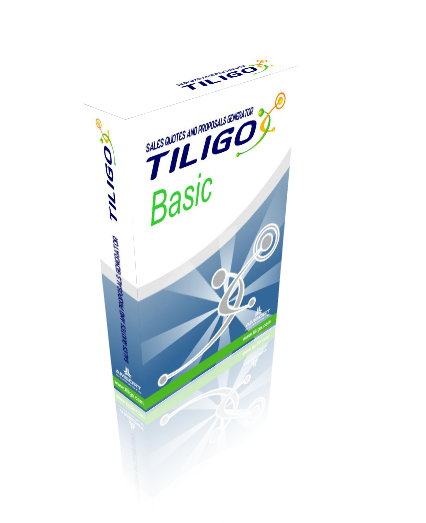 BASIC

TILIGO Basic Start
(price for single workstation – first year of license)
The Basic version is used for quick creation of offers, made up of simple components, product storage and service database.

Data import from external database
Product and services database
Contractor database
Adding offer positions by the drag and drop method
Quick printout of professional offert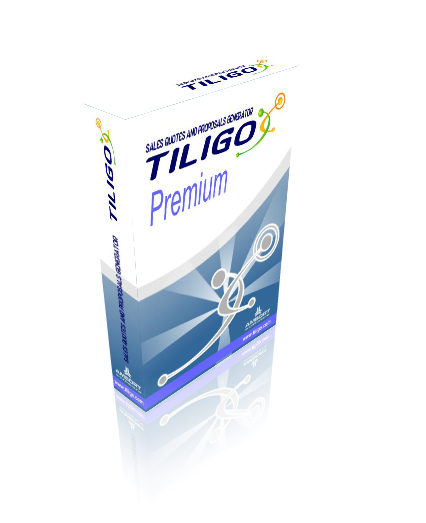 PREMIUM

TILIGO Premium Start
(Price for single workstation – first year of license)
The Premium version has all Basic version features and enables you to create and use product and services list, alternatives lists, templates, offer additional fields printout, two independent departments with products and offer database.
Creating and using products and services sets
Alternatives lists with quick-choice options while creating offers
Complex calculations with parameterization
Free choice of additional user fields describing the product
Import images to external database
Possibility of splitting products and offers database into two independent sections
Possibility of using parameters in the product and set names
---
TILIGO Basic Extension
(price for single workstation – license extension)
TILIGO Premium Extension
(price for single workstation – license extension)
---
TILIGO Upgrade
from Basic to Premium
(price for single workstation – activation of the Premium module with 1 year license extension)